Connie Mason
Connie Mason, il cui vero nome è Cara Miles, prima di pubblicare il suo primo lavoro nel 1984 era una casalinga a tempo pieno. Da sempre appassionata lettrice, la scrittura era uno dei suoi sogni.
Sogno realizzatosi completamente e coronato dall'essere stata nominata "Story Teller of the Year" nel 1990 da Romatic Times e dalla vittoria del "Career Achievement" award nella categoria "Western" nel 1994.
Connie abita a Tarpon Springs, in Florida, con il marito Jerry da cui ha avuto tre figli che le hanno regalato la bellezza di nove nipoti.
Sito Internet Ufficiale (in lingua inglese): http://www.conniemason.com/
n°
titolo originale
titolo italiano
©
note
1
Tender Fury
-
1984
2
Caress and Conquer
-
1986
3
My Lady Vixen
Rapita
1987
4
For Honor's Sake
-
1987
5
Desert Ecstasy
Una Torrida Passione
1988
6
Promised Splendor
-
1988
7
Bold Land, Bold Love
-
1989
8
Wild is My Heart
Un Cuore Selvaggio
1989
9
Beyond the Horizon
-
1990
10
Tempt the Devil
-
1990
11
Love Me with Fury
-
1991
scritto come
Cara Miles
12
Wild Land, Wild Love
-
1992
13
Brave Land, Brave Love
-
1992
14
The Greatest Gift Of All
-
1992
racconto
15
Promise Me Forever
-
1992
scritto come
Cara Miles
16
Surrender to the Fury
-
1992
scritto come
Cara Miles
17
A Promise of Thunder
-
1993
18
Christmas Star
-
1993
racconto
19
Lord of the Night
Il Signore della Notte
1993
scritto come
Cara Miles
20
Ice and Rapture
-
1993
21
Treasures of the Heart
-
1993
22
Tears Like Rain
Lacrime di Pioggia
1994
23
Wind Rider
-
1994
24
A Child Is Born
-
1994
racconto
25
Sierra
-
1995
26
A Christmas Miracle
-
1995
racconto
27
The Lion's Bride
Il Leone di Normandia
1995
28
Taken by You
Morgan e Lucia
1996
29
Pure Temptation
-
1996
30
To Love A Stranger
-
1997
31
Flame
-
1997
32
Shadow Walker
-
1997
33
A Love to Cherish
-
1997
34
Sheik
Lo Sceicco
1997
35
To Tame A Renegade
-
1998
36
Viking
-
1998
37
Promise Me Pleasure
-
1998
38
Pirate
Pirata
1998
39
To Tempt A Rogue
-
1999
40
Gunslinger
-
1999
41
The Black Knight
Lady Raven
1999
42
A Taste of Sin
Bugie e Tentazioni
2000
43
Rafe
-
2000
44
Jess
-
2000
45
A Breath of Scandal
Desiderio e Scandalo
2001
46
Sam
-
2001
47
The Dragon Lord
-
2001
48
A Touch So Wicked
-
2002
49
The Rogue And The Hellion
-
2002
50
Lionheart
-
2002
51
Seduced By A Rogue
-
2003
52
The Laird Of Stonehaven
-
2003
53
The Last Rogue
L'Ultima Tentazione
2004
54
The Pirate Prince
-
2004
55
Gypsy Lover
-
2005
56
A Knights Honor
-
2005
57
A Taste of Paradise
Il Sapore del Paradiso
2006
58
Highland Warrior
La Fiamma delle Highlands
2007
59
The Price Of Pleasure
Il Prezzo del Piacere
2007
60
Viking Warrior
-
2008

Serie & Saghe:
"Penrod Of Australia" series

Bold Land, Bold Love
Wild Land, Wild Love
Brave Land, Brave Love

"Women West" series

Beyond The Horizon
A Promise Of Thunder

"Trails West" trilogy

Wind Rider
Sierra

"Delaney Brothers" series

To Love A Stranger
To Tame A Renagade
To Tempt A Rogue

"Webster" series

Flame
Shadow Walker

"Sins" series

A Touch So Wicked

"The Outlaws" series

Rafe
Jess
Sam

"The Rogues Of London" series

The Rogue And The Hellion
Seduced By A Rogue
Per la collaborazione alla realizzazione di questa pagina si ringraziano:
*** Magda^^^, Lucia, Marty G., Anna B. & Ambra M. ***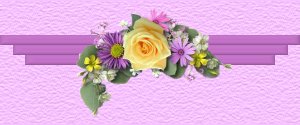 Torna indietro