Julia Quinn
Sembra che Julia quinn abbia imparato prima a leggere e poi a parlare, e nella sua famiglia si stanno ancora domandando se sia questa la spiegazione del perchè lei sappia leggere così veloce o di perchè parli così tanto, o entrambe le cose.
Laureata ad Harvard, prima di scoprire la sua brillante vena narrativa ha fatto la corrispondente da Creta e da Cipro. Attualmente vive in Colorado con il marito Paul e due conigli.
Sito Internet Ufficiale (in lingua inglese): www.juliaquinn.com

Serie & Saghe:
"Bridgerton" saga

"Lyndon Sisters" series




"Two Dukes of Wyndham"
series

The Lost Duke of Wyndham
Mr. Cavendish, I Presume

"Bevelstoke" trilogy

"The Lady Most..." series

The Lady Most Willing...

"The Smythe-Smith" quartet

"The Bridgertons Rokesbys"
Per la collaborazione alla realizzazione di questa pagina si ringraziano:
*** Marta C., Maria Rosa, Annie & Vittoria ***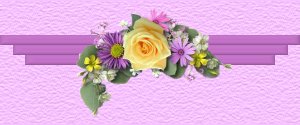 Torna indietro