Paullina Simons
Paullina Simons è nata a Leningrado, in Unione Sovietica, dove ha trascorso la sua infanzia. Suo padre, dopo essere stato imprigionato per attività anti-comuniste, nel 1973 è riuscito ad ottenere per sé e per la famiglia il permesso di emigrare negli Stati Uniti.
La Simons ha cominciato a lavorare nel campo nel giornalismo finanziario ed ha iniziato a scrivere libri in un momento di crisi della società per cui lavorava.
Paullina è ritornata nell'ex Unione Sovietica nel 1999, insieme a suo padre, per rivedere il loro paese natio, nel periodo in cui stava scrivendo "The bronze horseman".
Attualmente vive a New York con l'ultimo marito e quattro figli.
Sito Internet (in inglese): www.paullinasimons.com
n°
titolo originale
titolo italiano
©
note
1
Tully
-
1995
2
Red Leaves
La Casa delle Foglie Rosse
1997
3
Eleven Hours
-
1998
4
The Bronze Horseman
Il Cavaliere d'Inverno
2000
5
Tatiana & Alexander
The Bridge to Holy Cross
Tatiana e Alexander
2003
6
The Girl in Time Square
-
2004
7
The Summer Garden
Il Giardino d'Estate
2005
8
Tatiana's Table
-
2007
ricette e racconti
9
Road To Paradise
-
2007
10
A Song In The Daylight
-
2009
11
Children of Liberty
-
2012
12
Six Days in Leningrad
-
2013
biografico
13
Bellagrand
-
2014
14
I Love My Baby Because
-
2015
illustrato
15
Lone Star
Una Valigia Piena di Sogni
2015
16
Poppet Gets Two Big Brothers
-
201?

Serie & Saghe:
Tatiana e Alexander

Children of Liberty
Bellagrand
Per la collaborazione alla realizzazione di questa pagina si ringrazia:
*** Roberta "robiver73" ***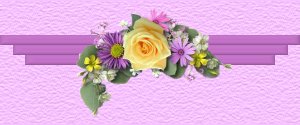 Torna indietro