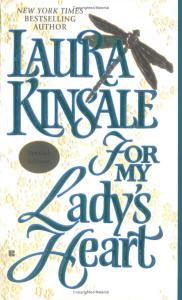 © 1993 - Berkley Trade
(questa edizione)
Ruck, an invincible English knight, loses his new wife when she declares herself a prophet and pledges her life to the Church. Ruck's attention now falls to the Princess Melanthe, the shrewd, widowed head of the powerful Monteverde family in Italy and to whom he swears allegiance. But Gian, the patriarch of the equally powerful Navona family, plans to marry Melanthe and merge their two kingdoms, and he will murder anyone who jeopardizes his plan. Thirteen years later, Ruck meets Melanthe again and joins the princess's entourage as they journey to reach her estate before Gian catches up with her. On the way, she reveals to Ruck that his wife was burned as a heretic. Melanthe and Ruck exchange wedding vows and consummate the marriage. But the potential repercussions of their union and an advancing plague threaten them, so the two escape to Ruck's estate, which he struggles to reclaim since it was lost through legal confusion. The honeymoon bliss doesn't last long because they have been seen by someone who alerts Gian, who isn't ready to let Melanthe go. Kinsale's ( The Shadow and the Star ) tale is light on vitality and heavy on Middle English, plot twists and tedium.
N.B. Questo romanzo - a quanto ci risulta - non è mai stato tradotto in italiano.