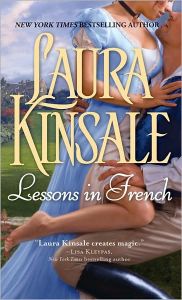 © 2010 - Sourcebooks Casablanca
(questa edizione)
Laura Kinsale's unique and powerfully written love stories transcend the romance genre. In this, her first new book in five years, she delivers a poignant, funny, sexy, Regency romance sure to delight her many fans and attract a whole new readership.
Trevelyan and Callie are childhood sweethearts with a taste for adventure, until the fateful day her father discovers them embracing in the carriage house and, in a furious frenzy, drives Trevelyan away in disgrace. Nine long, lonely years later, Trevelyan returns. Callie discovers that he can still make her blood race and fill her life with excitement, but he can't give her the one thing she wants more than anything... himself.
For Trevelyan, Callie is a spark of light in a world of darkness and deceit. Before he can bear to say his last goodbyes, he's determined to sweep her into one last, fateful adventure, just for the two of them.
N.B. Questo romanzo - a quanto ci risulta - non è mai stato tradotto in italiano.