Linda Howard
Tra le autrici di romance piu' popolari in America, Linda Howard (vero nome, Linda S. Howington) e' conosciuta soprattutto per i suoi romanzi contemporanei a sfondo suspense.
Dopo aver esordito nei primi anni '80 con i category romance (romance brevi, come quelli pubblicati in Italia da Harmony), Linda Howard e' cresciuta professionalmente ed e' passata ai romance piu' lunghi, ha affinato il talento e si e' misurata con le ambientazioni storiche e con i time travel ("Son of the Morning"). Il suo stile e' passato dalle tinte cupe dei primi anni '90, allo humor brillante che culmina nell'ottimo "Mr. Perfect" ("L'uomo Ideale" in italiano).
Grazie a storie eccellenti, meravigliosi personaggi (in particolare a personaggi maschili, forti e belli come il peccato...) e scene d'amore mozzafiato, molti dei suoi libri sono un vero must per le appassionate di romance.
n°
titolo originale
titolo italiano
©
note
1
All That Glitters
Istinto di Conquista
1982
2
An Independent Wife
Una Moglie Indipendente
1982
3
Against the Rules
Pronta alla Sfida
1983
4
Come Lie with Me
-
1984
5
Tears of the Renegade
Quel Batticuore
1985
6
Sarah's Child
-
1985
7
The Cutting Edge
-
1985
8
Midnight Rainbow
-
1986
9
Almost Forever
Una Spia per Marito
1986
10
Diamond Bay
Senza Tregua
1987
11
Heartbreaker
-
1987
12
Bluebird Winter
-
1987
racconto
13
White Lies
-
1988
14
Mackenzie's Mountain
-
1989
15
A Lady of the West
-
1990
storico
16
Duncan's Bride
Anima Gemella Cercasi
1990
17
The Way Home
Una Splendida Sorpresa
1991
racconto
18
Angel Creek
-
1991
19
Mackenzie's Mission
Joe, il Vincente
1992
20
The Touch of Fire
Un Destino per Due
1992
storico
21
Overload
-
1993
22
Heart of Fire
-
1993
racconto
23
Loving Evangeline
Vento sul Lago
1994
24
Dream Man
Sogno Pericoloso
1995
thriller
25
Lake Of Dreams
-
1995
racconto
26
After the Night
Dopo quella Notte
1995
27
Mackenzie's Pleasure
-
1996
28
Shades of Twilight
-
1996
thriller
29
MacKenzie's Magic
-
1996
racconto
30
Son of the Morning
-
1997
31
White Out
-
1997
racconto
32
Kill and Tell
-
1998
thriller
33
Now You See Her
Ti Vedo
1998
thriller
34
All the Queen's Men
Una Missione Pericolosa
1999
thriller
35
Blue Moon
-
1999
racconto
36
Mr. Perfect
L'uomo Ideale
2000
thriller
37
A Game of Chance
Giochi di Ruolo
2000
38
Open Season
-
2001
thriller
39
Dying to Please
-
2002
thriller
40
Cry No More
-
2003
thriller
41
Kiss Me While I Sleep
-
2004
thriller
42
To Die For
-
2005
thriller
43
Killing Time
-
2005
paranormale
44
Cover of Night
-
2006
thriller
45
Drop Dead Gorgeous
-
2006
thriller
46
Raintree: Inferno
-
2007
paranormale
47
Up Close and Dangerous
-
2007
thriller
48
Death Angel
La Regina dei Diamanti
2008
thriller
49
Burn
-
2009
thriller
50
Ice
-
2009
thriller
51
Blood Born
(with Linda Jones)
-
2010
paranormale
52
Veil of Night
-
2010
53
Warrior Rising
(with Linda Jones)
-
2011
paranormale

Serie & Saghe:
"Spencer-Nyle Co." series

Sarah's Child
Bluebird Winter

"Rescues (Kell Sabin)" series

Midnight Rainbow
Heartbreaker
White Lies

"Mackenzie Family Saga" series

Mackenzie's Mountain
Mackenzie's Pleasure
MacKenzie's Magic
Overload

"Waverly" series

A Lady of the West
Angel Creek
A Touch of Fire

"Patterson-Cannon family" series

"CIA's Spies (John Medina)" series

Kill and Tell
Kiss Me While I Sleep

"Blair Mallory" series

To Die For
Drop Drop Dead Gorgeous

"Vampire" series (with Linda Jones)

Blood Born
Warrior Rising
Per la collaborazione alla realizzazione di questa pagina si ringraziano:
*** Martina S., Stefania003, Franca M. & Valeria S. ***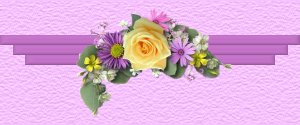 Torna indietro